A healthy, balanced and varied diet for older people is different than usual food. Our menus are made to meet the resident's dietary requirement.
They usually need a lower number of calories but the same amount of nutrients. Low-carbohydrate diets, low-sodium diets, high cholesterol diets. Soft diet, liquid diet helps elderly people who have difficulty chewing or swallowing.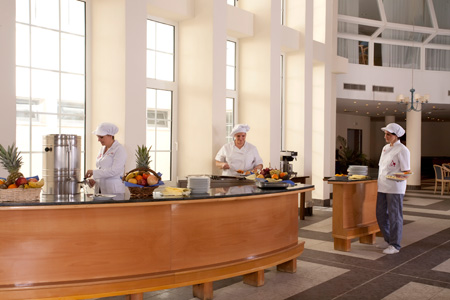 We offer two menus to choose.
For the right functioning of our menus our kitchen team works in collaboration with:
The Medical Department who ensures any dietary need.
The socio-cultural department is linked in the preparation of recreational activities related to gastronomy. (Celebrations, festivities etc…)
Responsible: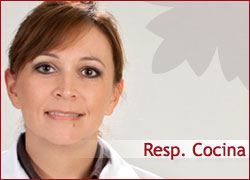 Yolanda Sánchez Muñoz
Gastronomy Technician
Geriatric Expert in Diet and Nutrition
"Meal time is especially important for elder people. We pride ourselves on knowing the tastes of residents and preparing them appetizing and appropriate menus"