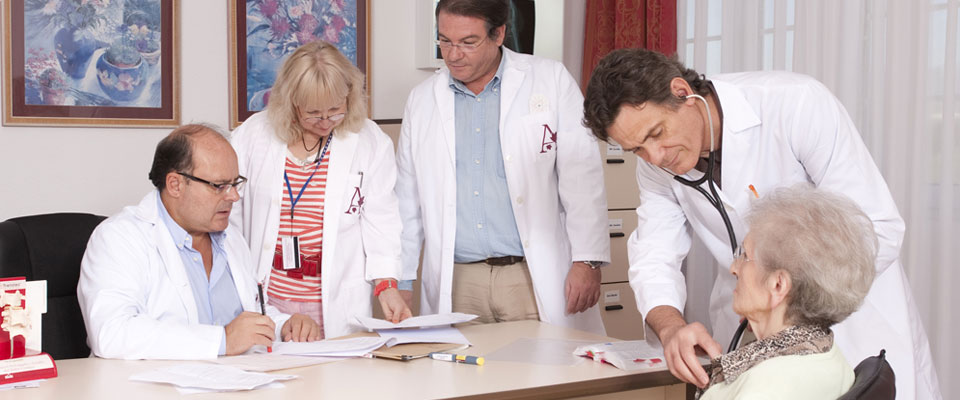 EntreÁlamos' commitment for a healthcare quality; professionals with extensive geriatric training ensure our daily medical care. Every health and social required treatment is guaranteed.
The main objectives of our medical team are:
To be vigilant to the residents' health status and change his treatment when it is necessary.
The medical and nursing team establish the resident's control and the required monitoring to obtain his best health status.
Participate in the actualization of the patient's report, providing medical evaluation and attending clinical sessions.
Maintain the resident's family informed.
Establish the most appropriate type of diet for the resident.
Request of diagnostic tests.
Monitoring the most prevalent processes in the elderly, senile dementia, osteoporosis, arthritis and sensory troubles.
Specialized care for patients with advanced stage of Alzheimer, Parkinson's and multiple sclerosis.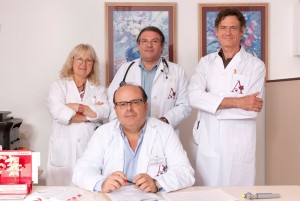 From left to right:
Dra. Carmen Martín Castro
Dr. Carlos Gracián Alcaide
Dr. Antonio Luis Cabrera Nyst
Responsible:

Juan Carlos Carrillo
Medical specialist in geriatrics
Master's degree in palliatives cares
Master's degree in social gerontology
"Always with the target set in a more human medicine, close to the patients' family."