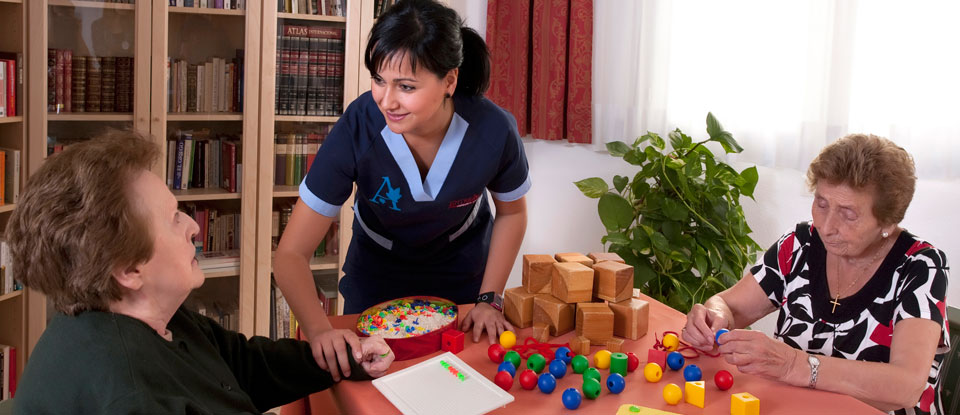 This department works seeking a greater autonomy and independence for our residents in the performing of their daily task, inviting them to take part in the various activities scheduled to train their basic skills.
Daily living training activities help the elder to maintain or improve his skills in proceedings such as bathing, grooming, dress and undress, feed, and go forth.
Physical fitness trains through the repetition of different mobility exercises, which stimulate the functional performance and physical condition of the resident.
Therapeutic physical activities. The motor reduction and cognitive lesions, affecting the functional performance of daily task, is approached by inviting the resident to meaningful activities such as: threading a needle, spinning or recognize objects through touch and other senses.
Occupational therapy: Different activities: arts and crafts, games to improve functional skill and esteem.
Psychomotor: Activities in group combine physical mobility with the perception of one´s own body and its integration with the environment.
Psycho stimulation: To prevent deterioration or increase cognitive stimulation, daily activities, individual or in group, are organized.
Music workshop and chorus: At the beat of musical instruments we recall songs and tunes from times ago, creating an animated and dynamic climate as in a great family.