A full-time psychologist is part of our staff. Following the resident's admission, a complete psychological study is made. According to his cognitive status and emotional behavior our interdisciplinary team, together with the psychologist, decides about the best location for his adaptation to the center. To ensure a correct actuation, necessary guidelines are given to the family.  The Psychologist's primary mission is to ensure the mental health of the resident and also has the following objectives:
Encouraging the elder's adaptation to the center
Valuing and strengthening the relationships between relatives, friends, professionals and residents
Improving the communication and understanding between the resident and their family.
Cheering up and animating the resident's daily routine.
Helping the resident in his difficulties to get used to his new life.
Planning appropriate activities to slow down as far as possible cognitive impairment.
Be alert to the changes in cognitive behaviour, to intervene early and communicate them to the relevant department.
Individual or group intervention
Family support.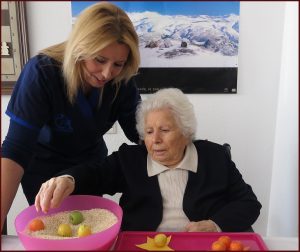 Montessori Workshop: Mental stimulation workshop for residents with severe cognitive impairment.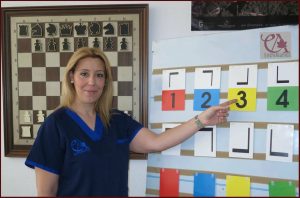 Preventive psycho stimulation: Workshop to prevent cognitive loss in residents without cognitive impairment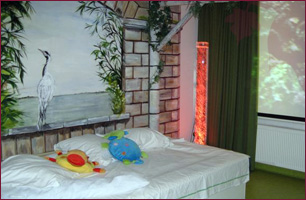 Sensory Stimulation: Residents with severe cognitive impairment relax and unlock memory through the senses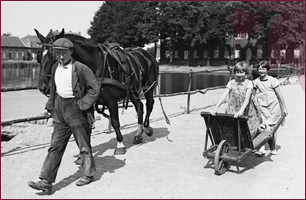 Reminiscence sessions:  Archive photographs, antique objects or music is a form to evoke memories
Responsible: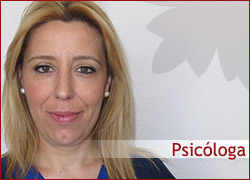 Zulema Restoy Guindos
Degree in Psychology
Master in Dementia and Alzheimer
University expert in Neurodegenerative Diseases: dementias
Experience since 2009
"We contribute to the welfare and quality of life of the residents by providing a dignified treatment based on respect for their rights and personal identity, as well as their involvement and active participation and of their families."