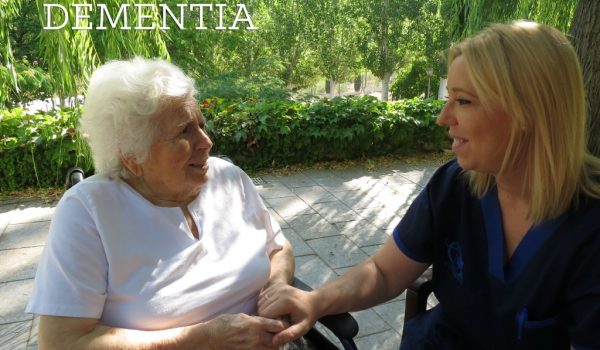 Dementia syndrome involves the deterioration of mental functions. The behavior and ability to perform daily living activities beyond what can be considered a consequence of normal aging and which is severe enough to affect the personal and social development.
Dementia is one of the main causes of disability and dependence status among the elder, causing physical, psychological and social consequences on families and society. The most common types of dementia are:
Alzheimer
Vascular dementia
Mixed dementia
Lewy body dementia
Frontotemporal dementia
Specialists in memory loss
Our residence has a team of experienced and qualified professionals dedicated to provide outstanding services to demented patient seeking to treat behavioral issues and delay dementia development improving the quality of life of the resident and his family.
Medical Department
Geriatric Nursing
Geriatric assistant
Psychologist and Neuropsychologist
Physiotherapists
Occupational Therapists
Social worker

Patients care specialists
The multidisciplinary team performs his function through care programs to patients and families.
Prevention and control of geriatric syndromes.
Orientation of reality, Psychomotor, Workshop of musical therapy, Montessori workshop, Sensory stimulation, Psycho preventive stimulation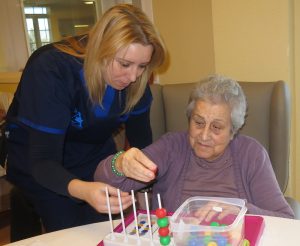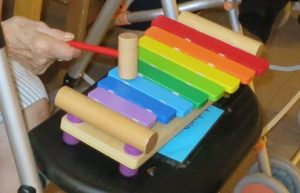 Rehabilitation and Physiotherapy maintenance programs
In mild to moderate and low moderate dementia: Mecanoterapy and individual manual therapy.
In moderate to acute dementia:  Individualized sessions of mobilization, stretching, reeducation of balance and walking.
Adapted occupational intervention programs
Basic activities of daily living training
Body mobility and motor skills
Recreational and leisure activities
Help in the application of economic resources
Dementia not only affects the sick person but it upsets the whole family, provoking physical, emotional and economic pressure which may exceed their ability to cope with.
Our activities go hand in hand with the families whom are an active part of all decisions made in the therapeutic intervention with the resident.