Geriatrics and Postoperative Physiotherapy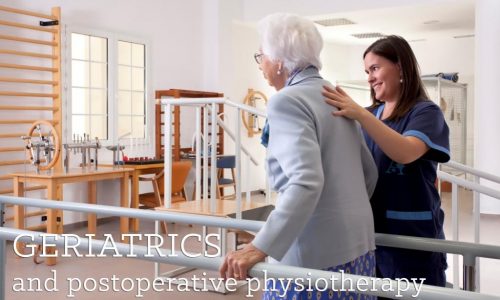 Physiotherapy in Geriatrics is a big health challenge. This term relates to the assessment and treatment of older people who often present with complex and multiple pathologies.  Physical therapy cannot stop ageing but it can help to reduce the impact that it has on our bodies. It helps to gain strength to carry on with daily life activities, making them easier and more comfortable as well as to delay some diseases and disabilities of aging.
We are specialized in treating the elder diseases
Postoperative physiotherapy is applied to each person individually. Physical therapists are trained to assess your condition, diagnose your problem and help you to recover from injury, improving strength, balance, coordination, flexibility, reduce pain level, increase mobility and walking practice.
– Traumatology (all types of fractures)
– Hemiplegic
– Arthrosis and Arthritis
– Heart and lung diseases
– Parkinson
– Alzheimer's and other dementias
– Falls Prevention Programs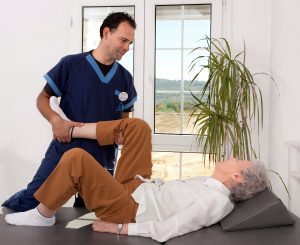 Falls Prevention Programs
Physical therapist sets specific goals on preventing falls. Fall injuries are the most common and frequent cause of incapacity in the elder.
Our physiotherapy room over 100m2 is equipped with the latest technology in electrotherapy (pulsed shortwave therapy, low and medium frequency electrotherapy, Tens Stimulators) physical therapy tables and all sort of equipment for the treatment of disorders or injuries.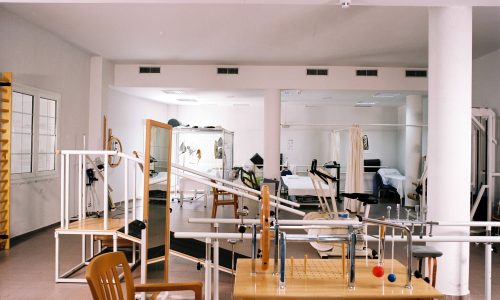 Qualified  team of professionals
Located in a unique setting Entrealamos has a large and specially trained multidisciplinary team with years of experience. Departments of medicine, nursing, physiotherapy, occupational therapy and psychology are coordinated in the process of rehabilitation together with nursing assistants actively involved 24 hours a day.