Ill Unit and palliative care program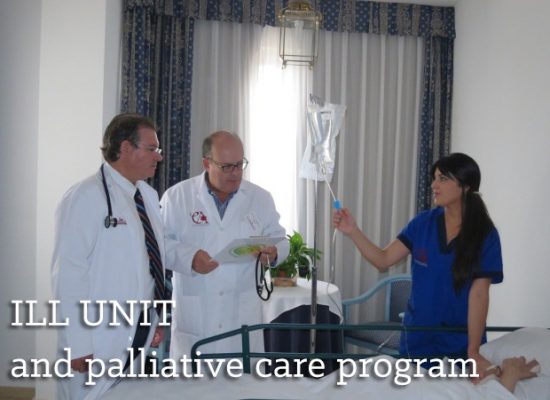 The older age population increases every day, and suffer advanced, progressive and terminal illness where no cure can be expected. These diseases are:
Oncologic disease: Cancer
Other diseases: Dementias, central nervous system diseases, advanced obstructive pulmonary disease, cardiovascular insufficiency, Kidney failure, immunodeficiency acquired syndrome.
Palliative care is a multidisciplinary approach of specialized medical care for people who don't respond to curative treatment. The goal is to improve the quality of life of the patient and his family in the terminal phase of the illness.
Special attention to patients and family
Professionals from the departments of psychology, social work, medicine, nursing and physiotherapy offer advice and necessary service in every stages of the disease. When the patient and his family go through the experience of terminal illness they are comforted by the accompaniment, the comprehension and human proximity of EntreÁlamo'staff.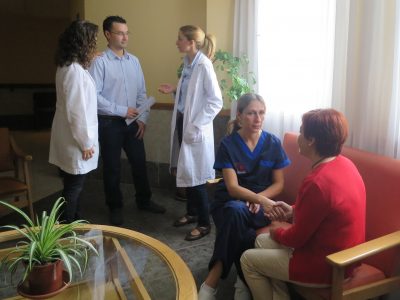 It is focused to reduce the psychological impact and use psychotherapeutic strategies to alleviate the situation.
Physiotherapy personalized assistance
Improving blood circulation, avoiding pressure ulcers, improving muscle and joint trofismo, avoiding ankylosis and maintenance of body schema
Daily passive mobilization
Daily trunk and extremities exercises
Stretching to improve postural hygiene
Revision and adaptation of the orthopedic prostheses material